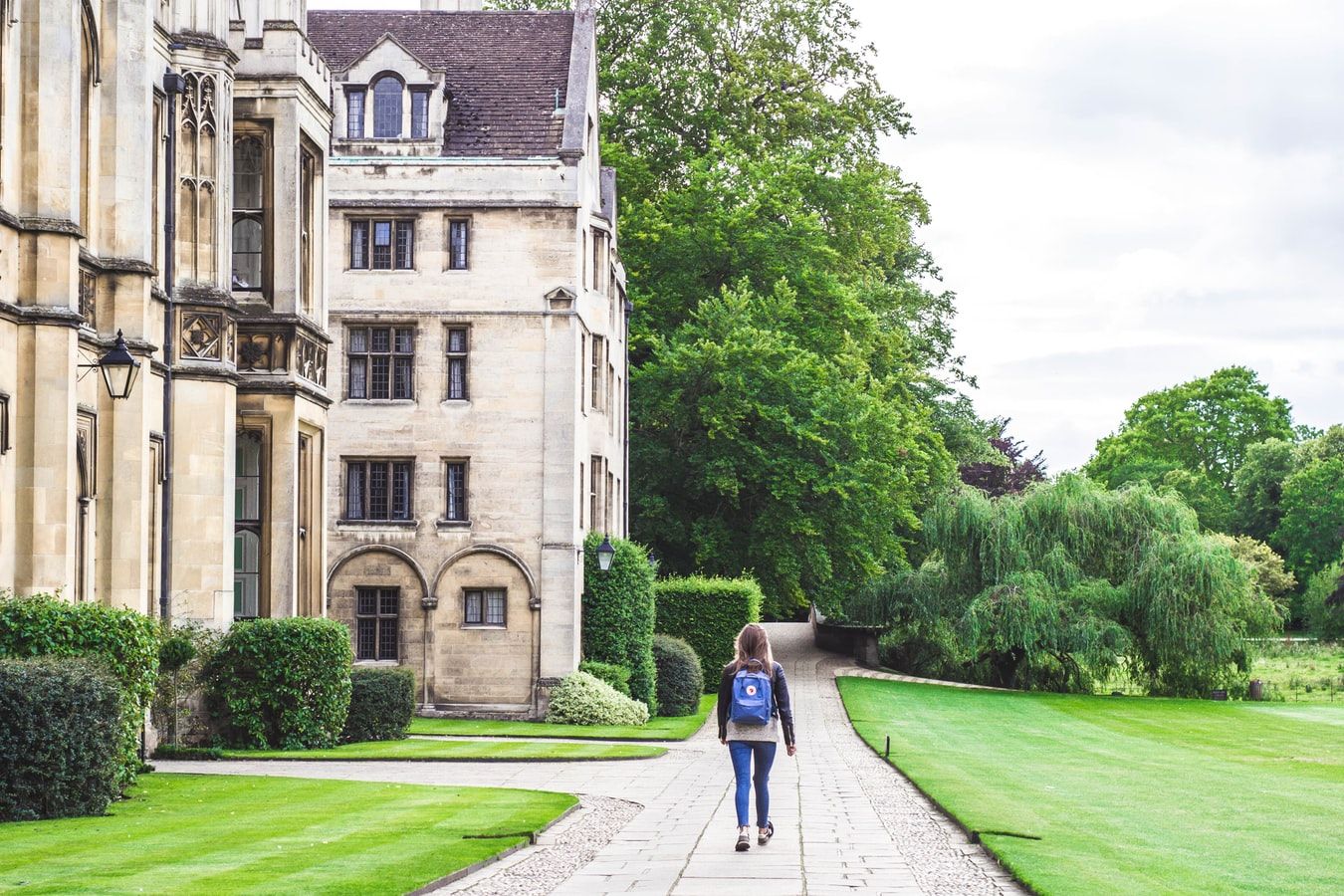 Every day academic researchers, prospective PhDs, and university labs post hundreds of studies to Amazon's Mechanical Turk (MTurk). Most workers are proud of the part we play in helping researchers across the globe gather the data they need to publish their work.
TurkerView, for those unfamiliar with us, is a website dedicated to helping workers increase their earnings by providing tools & information about the platform, mostly in the form of wage data & user experience reviews with requesters. Nowadays we do a lot to connect workers with researchers (hundreds have already claimed their profiles & engaged with workers on our site) and we're aiming to improve that service with our new Institution Profile system.
Reputation Building, Reputation Sharing
It's common for workers to be wary of "new" requesters entering the ecosystem, which can limit the pool of subjects those researchers can draw from. This is especially true for new workers, who are often told to avoid working for "unrated" requesters.
Over the last few years, however, we've noticed that many institutions do an outstanding job of guiding researchers to higher quality data and helping them support workers in an ever evolving technical ecosystem. Wharton, Duke 1 2 3, and Yale 1 2 3 are prime examples of institutions with generally well established reputations, but no way to share their reputation across their numerous labs & individual researchers.
That's where Institution Profiles, now live on TurkerView, enter in. We hope that highlighting their contributions to crowd work at a higher level will allow workers to feel more confident working with researchers from well respected and established institutions and help requesters of all types find positive examples to emulate.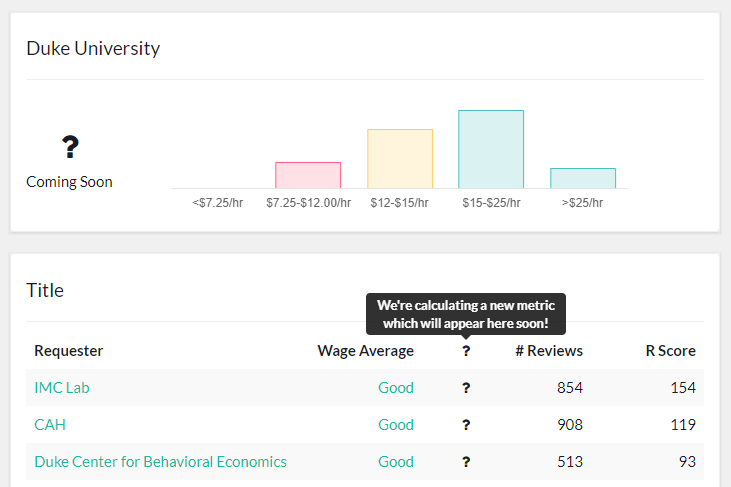 Building Better, Together
The salient point consistently lost through online work platforms is that we're all human. We're all dealing with other humans from incredibly diverse, often eclectic backgrounds with their own unique motivations for being here coupled with one of the most difficult mediums of human connection & communication we've had since smoke signals were invented.
So if your requester profile or school profile doesn't look like a Wharton case study yet, that's okay! No one wants it to get there more than us. We're always available to discuss your profile & provide avenues to pave the way to a better experience for everyone.
Mechanical Turk is an amazing framework built on the rock solid foundation of the world's leading cloud computing provider. The worker community has a long, storied history of building amazing things on top of that framework and we believe the next step of that is to bridge the digital gap by working with academics.
What can you do to help build your school's reputation?
It's "simple" really: post great work!
We know that isn't nearly descriptive enough (subscribe to our blog where we'll discuss this in depth in the future) but here is a short checklist to get started:
If a worker can accept the task, they should be able to submit it (use correct qualifications & pre-screening practices)
Set appropriate reward amounts ($12-$15/hr for the lower quartile of participants as a minimum baseline, we recommend requesters aim for $20-$25/hr average)
Your research must be approved by the IRB or ERB associated with your school to qualify, and that information must be presented to participants prior to the task.
It's important to us to have a wide array of positive profiles on our platform because it means our worker pool is successfully finding engaging, rewarding tasks while contributing to meaningful studies. Hopefully unsurprisingly, contributing to research is actually important to a lot of workers
The best thing you can do is spend resources investing in higher quality study design, efficient task flow, and increased wages. The current in-task average wage for an academic study posted to MTurk in 2019 is hovering around ~$20/hr according to our datasets, so it's important to price your tasks competitively so workers will give their full time & attention to the task!
---
Average in Task Wages, 2019
(surveys only)
---
We know anything involving dollar signs can be a sticking point, especially for some researchers funding studies out of pocket, but it's important to note that better wages doesn't always mean increased task reward amounts. Improving task design, or simply posting tasks that work the first time, can go a long way in this area. If you're not sure how to do this always feel free to reach out for a second opinion to see if there are problems, pitfalls, or areas for improvement from a worker's perspective. Especially when considering the budgetary waste associated with tasks that produce unusable results the time spent publishing a well designed, thoroughly tested study can pay rewarding dividends for both parties.
Contributing positively to the ecosystem & using it responsibly will help build both your profile on our platform and the institution you publishing research at. You can also claim your individual profile to signal to workers that you're engaged with understanding best practices and available for contact. Otherwise, we'll do the rest!
---
If you're a worker looking for more information on how this new feature can help you, and where we're taking it in the future, please check this post.