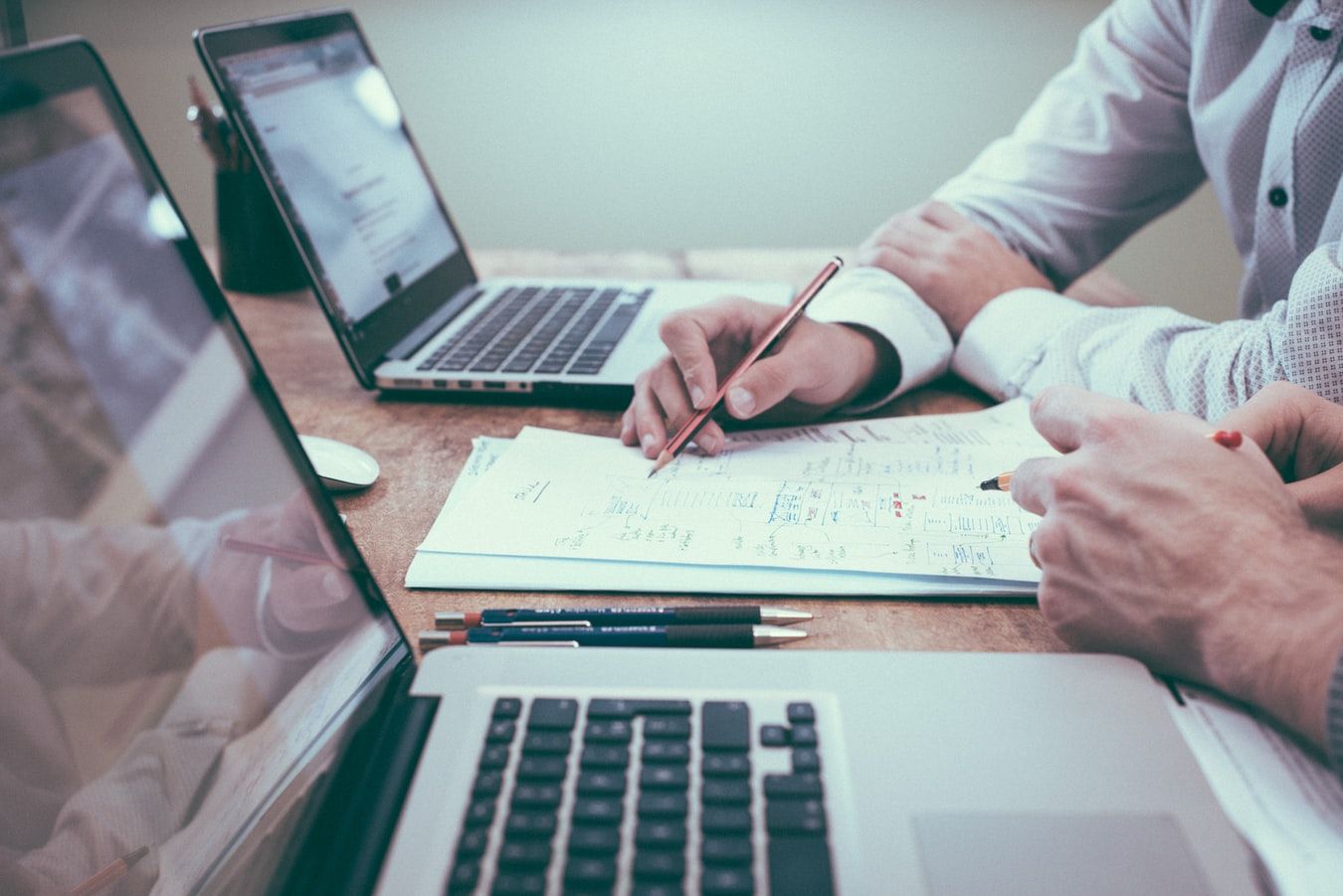 TurkerView ❤️ MTurk Suite
We're excited to announce that Brandon Hellman, well-known in the worker community as "Kadauchi", has officially joined TurkerView as our acting Technical Co-Founder!
Best known for his all-inclusive extension MTurk Suite, Brandon will be leading our technical development of worker productivity tools. While we've worked side by side for years, entering into a formal partnership will allow us to communicate more clearly, divide tasks and development responsibilities, and better serve workers who rely on us. This partnership will bring a more streamlined, efficient experience to workers and allow us to focus on our shared goal of improving working conditions on the internet's largest crowdsourcing platform, Amazon's Mechanical Turk.
Combined Efforts
TurkerViewJS, our flagship tool, has grown far too complex for a userscript. Building a browser extension from the ground up would take weeks of development time, but a full integration with MTurk Suite—utilizing Brandon's extensive product development experience—will open up a faster path to a wide range of productivity enhancements. Pooling our resources is also allowing us to keep core functions and services free for workers who have come to rely on them.

Additionally, TurkerView has a wealth of informational services that will now be easily available to workers through the extension. Did you know that upwards of 10% of HITs returned by new workers are the result of simply misunderstanding how the platform functions? We do, and it represents thousands of dollars in missed rewards for workers (and valuable data for researchers!) every month. Mturk Suite's intelligent, user friendly design unlocks powerful avenues for us to help guide workers to better, more productive rewards.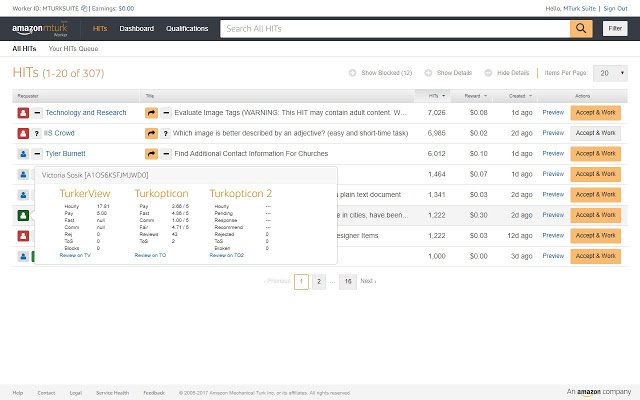 Looking Ahead
The already-in-progress rewrite of MTS v3 has offered us an opportunity to more closely integrate our services, both old and new. We'll be focused on crafting an experience that allows new workers to get up to speed, and reduce the friction of transitioning to an online work environment with educational resources, guided informational analytics, and improved UI. Simultaneously, we'll be bolstering the productivity of workers well-versed with the existing systems by offering faster, lower response rate APIs; better filtering of existing data sets to reduce information not relevant to your experience level; and more streamlined access to services pertinent to an advanced worker's daily usage.

In the future we'll be focused on the larger ecosystem. The MTurk team has continued to support workers in ways most platforms don't, and we're happy the infrastructure they're building on AWS is the premiere platform for business and academia to recruit workers for their AI, machine learning, and research projects. We want to support that with worker-guided resources and interaction through projects such as our recently launched Rejection Dispute System.

Finally, we believe that it's important to make sure we're looking at features and services beyond the data. Online work can be hectic, and since TurkerView started as a simple forum community, we want to keep that spirit by taking a deep dive into ways we can improve worker quality of life.
Update Path
We're doing everything we can to ensure this transition is smooth for workers. Updates are scheduled for the lowest impact times for our core userbase (targeting weekends, early morning EST in the 1-3AM range), but otherwise things will hum along as expected. The transition should actually allow us to immediately improve response times an estimated 30%, and improve our ability to respond to disruptions with our service providers. In an environment where milliseconds matter, this is exciting news!

If you have any feedback or suggestions, please reach out and let us know what we can do to make your experience on the platform better! Your support drives the next generation of worker produced tools, and we're incredibly excited to see where this next step takes us.